What We Do
Aligning people, technology, processes, and philosophy to maximize client retention and stockolder value.
Working with Clients in the Financial Service, Manuafactoring, Retail, Franching, Automotive industries providing Project Management, Design, Development, Training, Mentoring and Speaking.
Specializing in cloud based, client server, and mobile software design and development utilizing WinDev, WebDev, Clarion for Windows, PostgreSQL, Microsoft SQL, and Oracle Databases.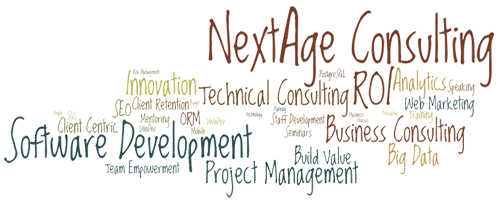 Contact us
NextAge Consulting
Located in Central United States
Serving Clients Around the World
Phone: (318) 230-7383
E-mail: info@thenextage.com.com